EPE, LAGOS – The indigenes of Epe division, under the auspices of Epe Progressive Indigene for Good Governance (EPIGG), in Lagos State have expressed their assurance to give their votes, en-bloc to the Presidential candidate of All Progressive Congress (APC) and National Leader of the party, Asiwaju Bola Ahmed Tinubu in the coming 2023 presidential poll.
Mr. Olayemi Orunbon, the Coordinator of the group, who stated this at a crucial and special meeting of the group, held in Epe, Lagos, reiterated their commitment to vote for the party, comes February, 2023.
Orunbon said; "We in APC, Lagos State remain bona-fide, patriotic and committed members of APC Nigeria, come what may. We are not ethnic bigots, we believe in one Nigeria.
"In America there are Democrats, there are Republicans and other political parties. Democrats and Republicans exist in every states in America. Minus the Red Indians, other Americans today are immigrants.
"They came from diverse cultures across the world; the Europeans, Africans, Indians, Jews, Latin, Hispanics, Arabs, Russians, Asians, among others, and they all melted into the American pot.
"That notwithstanding, they are still recognized, till date who they are and where they are coming from. This is diversity. This is Democracy. It is a free choice.
"We are Epe indigenes in APC Lagos. We do everything together here, Epe people are progressives, not retrogressive, Asiwaju Bola Tinubu is our mentor and our father. We all believe in him, that's the more reason we are going to vote for him massively."
Orunbon stated further, "Lagos is home of progressives and we have been witnessing it since he governed the state in 1999-2007, till date Lagos is on the right track, we won't deviate or do otherwise. We will vote for APC presidential candidate in 2023.
"His name is Asiwaju Bola Ahmed Tinubu. This is democracy."
"We cannot do it alone. Politics is a game of numbers. You cannot box yourself to a corner and expect others to come and beg you, we need to do it together.
"Everything is earned through the dint of hard work."
Orunbon stressed that for Yorùbá to attract attention, sympathy and love from other Nigerians, "we need to stop hate speech, primordial sentiments, ethnic bigotry or ethnic preoccupation, we see every other day in the past years.
"We must stop abusing other Nigerians", Orunbon opined.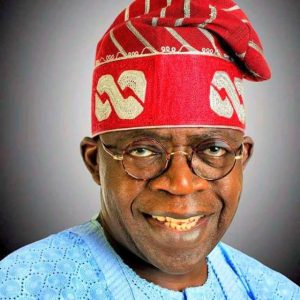 He however called on the well meaning indigenes of Epe division to substitute the name of the House of Assembly candidate of the party for Constituency I, Hon. Abiodun Mustainu Tobun to a credible candidate before it got too late, saying that he (Hon. Abiodun Tobun) was not liked in that constituency of the local government area.
Orunbon described the endorsement process of Tobun as an "effort in futility and charade" adding it is high time for the leaders of the party in Epe division area of the state to desist and frown at repeating or parading a candidate for such a sensitive position three to fourth times consecutively.